The purpose of this study is to understand how patterns of activity in the brain relate to anxious emotion and social interactions in teenagers. Teen's participation involves answering questionnaires, completing tasks on a computer, and completing tasks while receiving a Magnetic Resonance Imaging (MRI) scan. Parents of participants will also answer some questionnaires and complete an interview about their child. The entire study takes approximately 3.5 – 4 hours.
Where: The Maryland Neuroimaging Center
8077 Greenmead Drive, College Park, MD 20742
 When: We can schedule weekend and weekday study appointments and are flexible with families' schedules.
Compensation: The teenager participant will receive $75 (with a chance to win a bonus of up to $30) and the parent participant will receive $75.
Contact Information: Our office phone number is (301)-405-0042 & our email is teenanxstudy.umd@gmail.com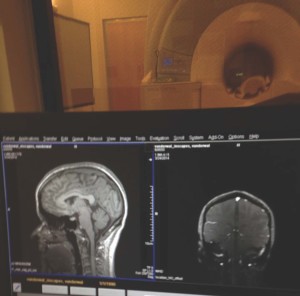 This study has been approved by the Institutional Review Board of the University of Maryland at College Park (IRB Approval #: 661215-6)