You are invited to participate in the smokeScan project – a paid research study focused on smokers' emotions and brain function at the University of Maryland. The study is being conducted by Dr. Alex Shackman in the Department of Psychology.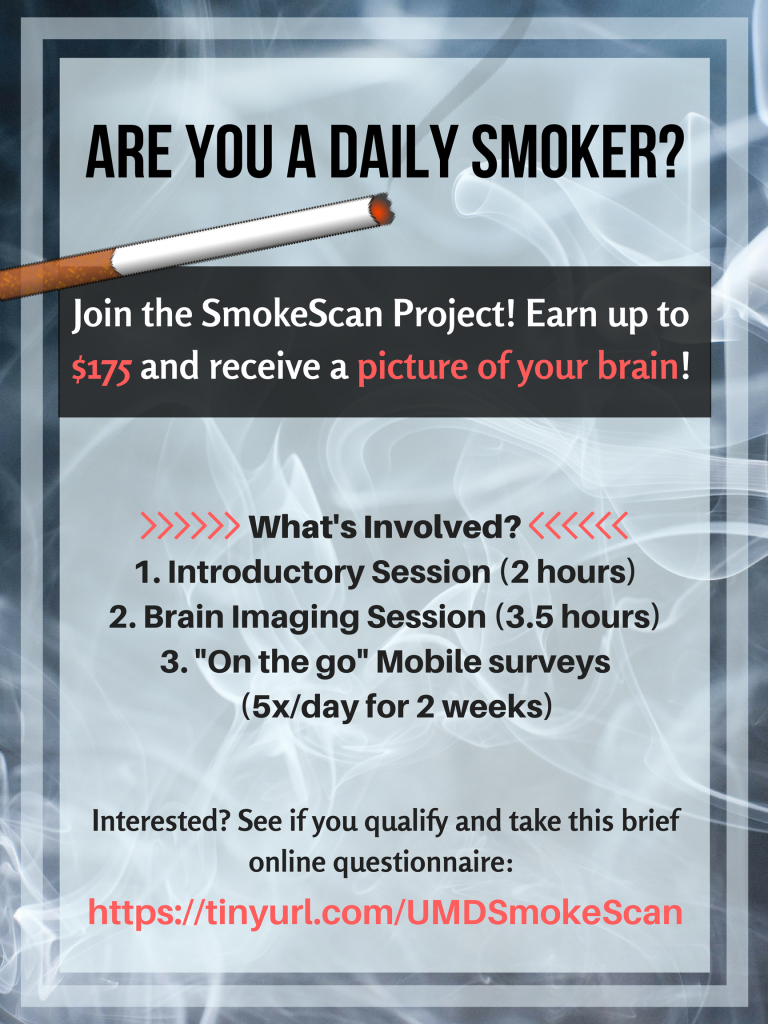 To participate: You must be 18-40 years old and have a 'smart' mobile phone that can receive text (SMS) messages and browse the internet. You must be a daily cigarette smoker, and be willing to possibly stop smoking for 24 hours during the study.
The study will consist of the following:
Introductory Session at the University of Maryland College Park (2 hours)
During this briefing session, we will explain the study and answer any questions. You will also complete several questionnaires about your personality and smoking history.
Brain imaging session at the Maryland Neuroimaging Center (3.5 hours)
We will measure your brain activity in the MRI scanner. MRI is safe, non-invasive, and is routinely used in clinics and laboratories around the world.
Use your smart phone to complete surveys 'on the go' for 2 weeks (5x/day)
Complete brief surveys about your mood and smoking using your own smart phone
To see if you qualify for the smokeScan study, please take the following quick online survey which only takes about 15 minutes to complete:
https://tinyurl.com/UMDSmokeScan
If you qualify, we will contact you for further scheduling.
Contact Information:
Our office phone number is 301-405-0042, and our email is smokeScanUMD@gmail.com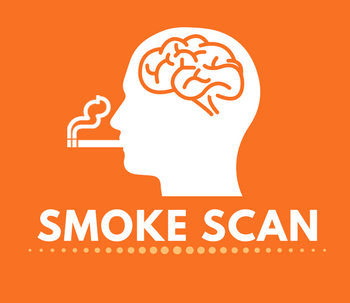 This study has been approved by the Institutional Review Board of the University of Maryland at College Park (IRB Approval #: 788202-7)